[[Product Feature]] Sterling Silver Tea & Coffee Service
One of the oldest manufacturing silversmiths in the world, Edward Barnard & Sons can trace it's operation for over 290 years. The business has been through many name incarnations throughout it's history and it's current name came about in 1829 when Edward Barnard's business partner passed away and he names his sons as partners.
The firm, based in London featured Neoclassical and revived Rococo style and later produced historicist forms rather than contemporary styles. As such, Barnard's were required for their expertise and knowledge in military, sporting, presentation, ecclesiastical and municipal silverware as this required their unique expertise in past styles.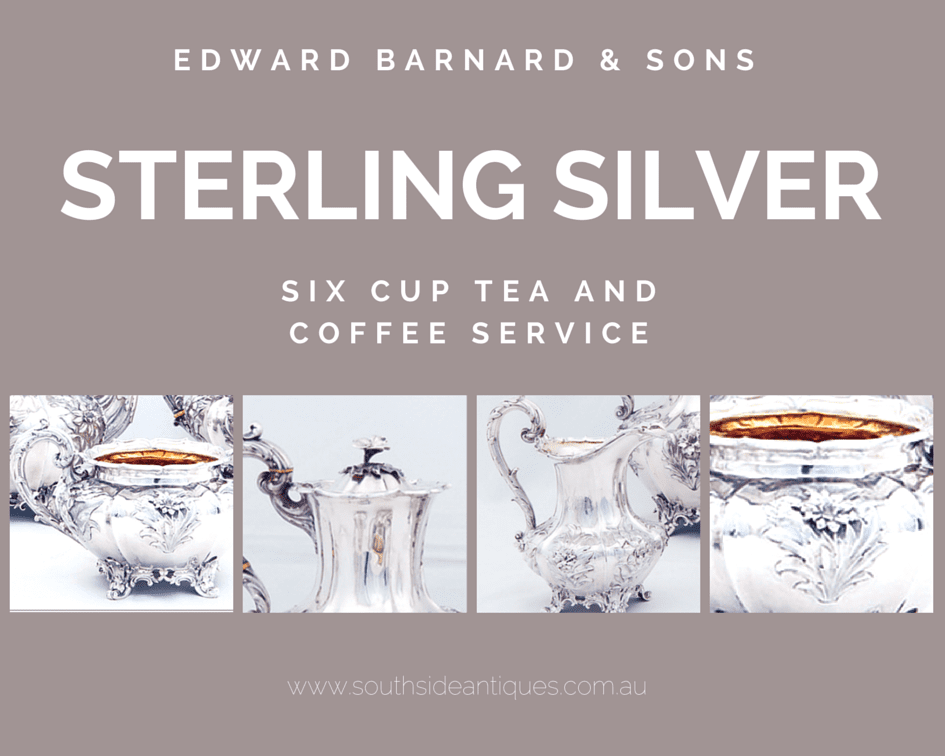 The firm closed permanently in 2003 but their silverware is still sought after and valued highly among collectors.
We have been lucky enough to find a six cup tea and coffee service with stylised high reliefe flowers which dates between 1835 (for coffee pot, sugar bowl, milk jug) and 1836 (teapot). It weighs 2670 grams and has LEH monogrammed on each piece.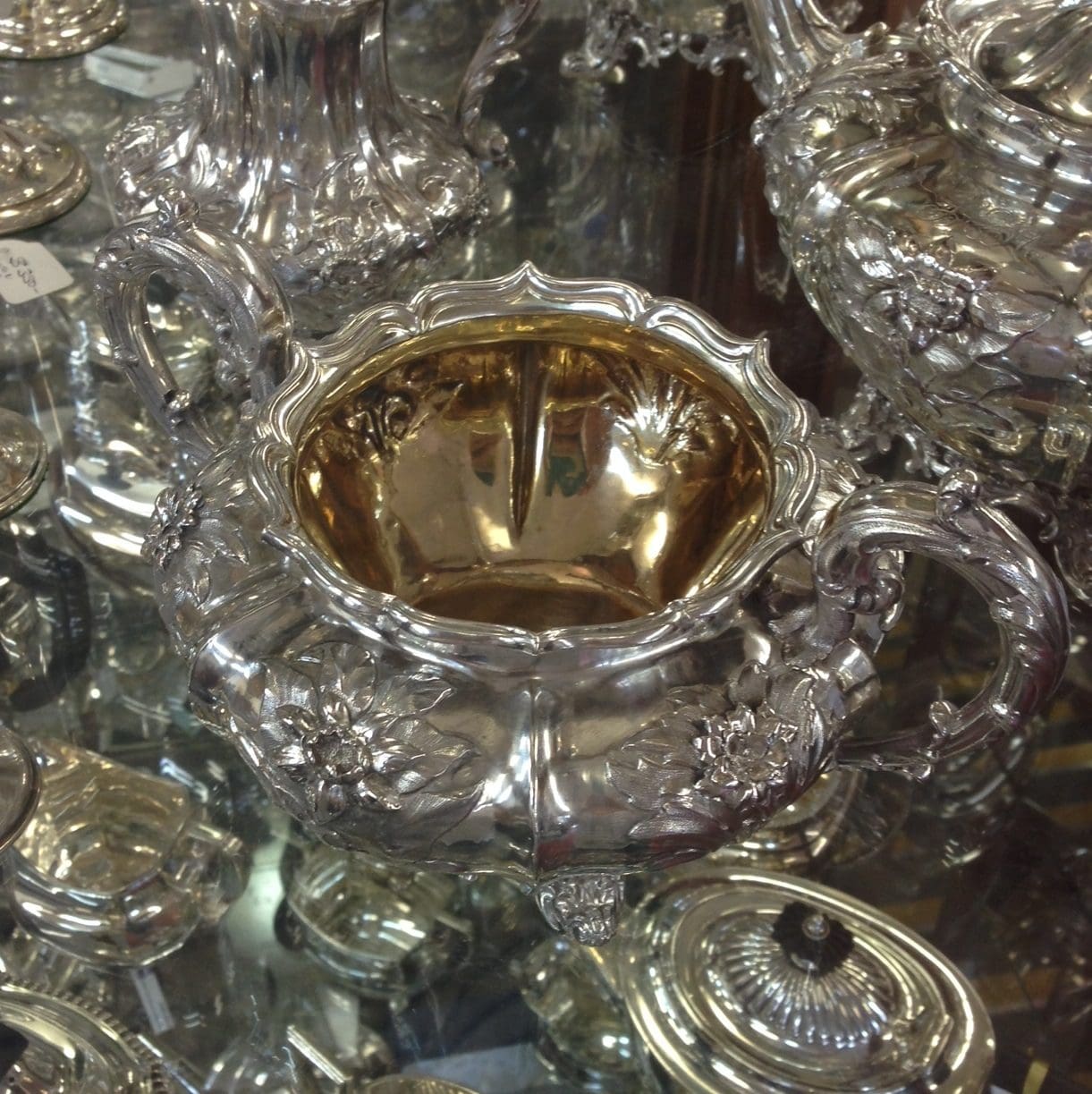 For more information on this unique set, please contact us.
References:
Silver Collections
Skinner Inc.
Archives Hub